Continuous Localization
There is a collision coming in global software companies. This guide helps localization managers be heroes to their software developers.
The software development world has changed. The translation word has changed. Localization experts are challenged to bridge both worlds while delivering business value.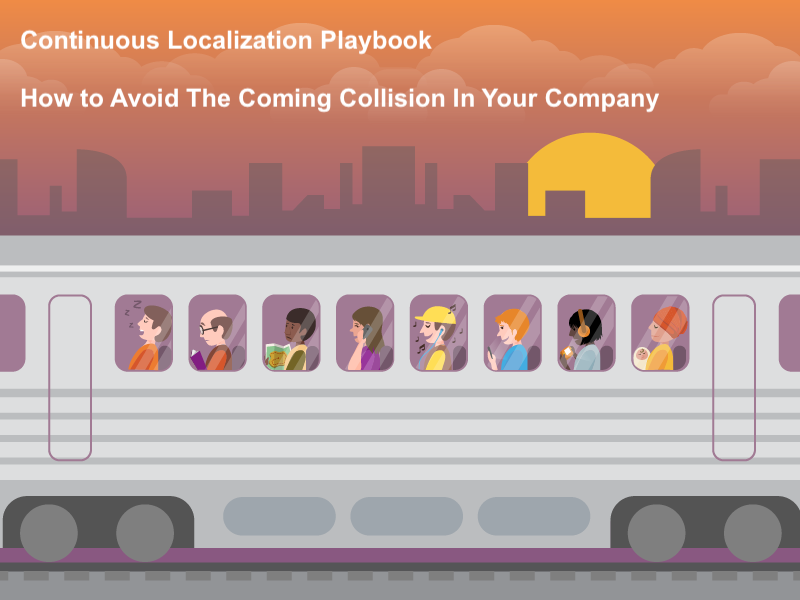 Continuous Localization is the biggest change  in software globalization seen this decade.
With the help of early-adopter companies, we wrote a playbook.
Who is it For: Localization managers and experts using Agile methods, but are struggling to engage with their development team.
What is the playbook about? We profiled the problems at the intersection of agile software development and deployment coupled with translation and localization. We outlined the history of these problems and the profiled the mindset found in development and translations that contributed to the conflict that can be found between these two groups.
Then we looked at what best-in-class companies are doing to solve those problems.
We also offered our own original observations and a list of best practices from a group of great companies  interviewed.
Table Of Contents
Waterfall Development - why translations has worked the way it has for a decade.
Along came Agile - Agile is much more than a process. Do you know where it came from?
The coming collision in your company and what you can do to avoid it.
The true root cause of the problems around continuous localization.
The impact on localization and translation of continuous localization.
Solutions with hidden problems: The Agile Afterthought and The Shift Left Philosophy.
How to avoid localization being on the losing side of every argument.
Our Operating Recommendations
Our Best Practice Recommendations from leading edge companies.
BONUS: Get free access to Lingoport's white paper on Continuous Globalization, written by experience software developers who advocate for your localization team's goals.
Request Your Free Copy Now
Get in touch using the contact button below and mention the Continuous Localization Playbook.